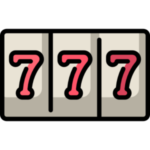 Most casino games that offer you the chance to win millions of dollars instantly are progressive jackpot games. A progressive jackpot is a jackpot that keeps on growing with each wager until the jackpot is won.
Usually, progressive jackpot slots are linked to one pool of real money. However, some are stand-alone pools of growing sums of money. One thing's for sure though; there's no jackpot like a progressive jackpot!
A lot of people think that you need to visit the land-based casinos in Las Vegas to write you instant success story while playing progressive jackpot games. But this is not true! At online casinos, you can play progressive jackpot slot machines and more from the comfort of your own home while still standing a chance to win lucrative prizes.
If you would like to find out more about how to play online and win progressive jackpot games, stick around. Below we have a look at what these games are, how they work and some of the popular progressive games available online. We also list the best online casinos to play progressive jackpot games. So, what are you waiting for?
Play Progressive Jackpot Slot Machines Online
Progressive Jackpot Links
How Do Progressive Jackpots Work?
A progressive jackpot keeps growing until a player wins the prize. After a player wins, the prize is reset to a predetermined minimum. It works similar to a lottery game. The jackpot will then keep growing again until another player wins the prize.
Small progressive jackpot games could see players walk away with a few thousand dollars. However, the most lucrative games may see players play until it is possible to win millions. It all depends on how much the jackpot number is able to accumulate over time.
Most games take a percentage of each wager to grow the size of a prize. For example, a game could use 10% of every wager placed until a certain threshold is reached and then reduce the percentage from each bet taken.
Continuing with the example above, if you are playing progressive slot machine games, and each spin is $10, the game will take $1 from each spin for the jackpot.
In the online casino realm, many progressive games operate within a network. So, for players at every casino the game is available are able to add the jackpot. The result of this is that the game's jackpot grows a lot faster.


How Do You Win a Progressive Jackpot?
If there is anything to note about progressive jackpots, it's that your chances of winning are very low. Even trying to win progressive jackpots online is difficult even though your odds of winning any game at a gambling site are theoretically much higher.
Generally, any game with a massive prize is going to be hard to win. So, what can you do to improve your chances?
Well, not much really. There are a few things you should keep in mind though:
Progressive jackpot games are expensive. And, you are going to need to be playing max bet if you want to win the jackpot. So, only play these games when you really can afford to do so.
Play games with big prizes. There are many progressive jackpot games, but some have more lucrative prizes than others. If you are going to spend a lot of money spinning the reels, it may as well be on a game with a big cash prize. You can check how much you can potentially win in a game by having a look at a progressive jackpot tracker.
Play games that haven't been won in a long time. If a game hasn't been won in a long time, you may stand a better chance with it, even if marginally. Ultimately, these games are bound to hit the payout sometime and the jackpot amount should be huge!
Best Progressive Jackpot Slots Online
Do you envision yourself joining the list of progressive jackpot winners at online casinos? Well, these are the games you will need to play if you would like to join that list. Each of these games promise players life-changing sums of money and have been known to hit fairly often:
Mega Moolah
Mega Fortune
Aztec's Millions
Megasaur
Greedy Goblins
Good Girl Bad Girl
Casino Progressive Jackpots – FAQs
Check out our casino game guides: